0 item(s) in your cart
| Cart... | Product | Price | Quantity | Subtotal | |
| --- | --- | --- | --- | --- | --- |
Continue Shopping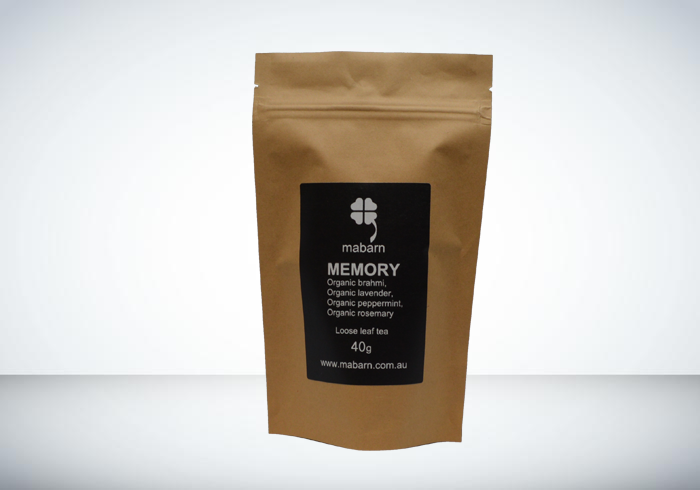 MEMORY 40g
($10 AUD
+ Postage $15 AUD)
Memory tea blend is designed to help with memory and mental clarity.

Ingredients: organic brahmi, organic lavender, organic peppermint, organic rosemary

Enjoy flat rate postage

Educational information of ingredients

Brahmi
Brahmi is commonly used for mental health such as Alzheimer's disease, improving memory, anxiety, and attention deficit-hyperactivity disorder (ADHD). bacopa brahmi offers antioxidant, anti-inflammatory, and neuroprotective benefits which may help support mental functioning, including memory and cognition improvements.
Lavender
Lavender has been used as a general tonic, sedative, antispasmodic, diuretic, digestive aid, and gas remedy. It also has been used to treat common minor ailments such as insomnia, nervousness, fatigue, headaches, nausea, and gas. Externally, it is used to treat skin ailments such as fungus, burns, wounds, eczema, and acne.
Peppermint
Peppermint has a long history as a digestive aid and as a treatment for the symptoms of cough, colds, and fever. The German Commission E approved for spastic complaints of the gastrointestinal tract as well as for the gallbladder and bile ducts.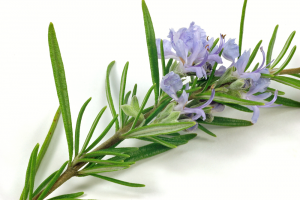 Rosemary
Rosemary is a potent antioxidant, antiseptic, and antispasmodic. It was ingested for digestive disorders, headaches, menstrual ailments, exhaustion, dizziness, and poor memory. The German E Commission approved it for oral use for dyspeptic disorders and externally as a supportive therapy for rheumatic disease and circulatory problems.
Brewing guide: 1 teaspoon per cup of boiling water for 5-10 minutes. 1-5 cups per day depending on the health condition.
Precautions: Pregnant women, women who wish to become pregnant, breastfeeding women, and people taking medication are advised to have medical professionals' advice before drinking tea. Stop drinking tea if you experience negative side effects and seek medical advice.
Information on the traditional uses and properties of herbs are provided on this site is for educational use only, and is not intended as medical advice. If you have any serious health concerns, you should always check with your health care practitioner before self-administering herbs.