0 item(s) in your cart
| Cart... | Product | Price | Quantity | Subtotal | |
| --- | --- | --- | --- | --- | --- |
Continue Shopping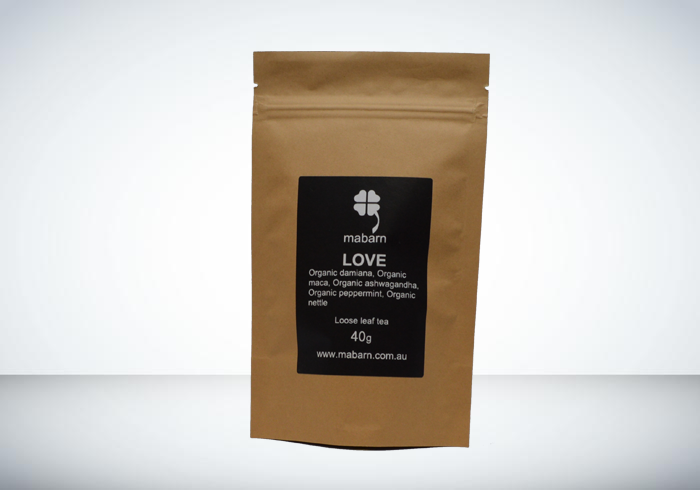 LOVE 40g
($10 AUD
+ Postage $15 AUD)
Love tea blend is designed to help with stimulant.

Ingredients: organic damiana, organic maca, organic ashwagandha, organic peppermint, organic nettle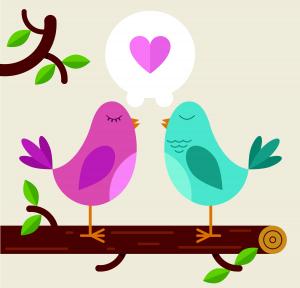 Enjoy flat rate postage

Educational information of ingredients
Damiana
Damiana has been associated with improved sexual function for both men and women. It may also act to clear the kidneys, help with digestion, relieve constipation, clear coughs, and help control bed-wetting.
Maca
Maca has been used as being effective at improving sexual desire in man and woman. It has been used to help you gain muscle, increase strength, boost energy and improve exercise performance.
Ashwagandha
Ashwagandha has been used for more than 2,500 years as a vitalizer. It is rejuvenating, balancing, strengthening, and calming to the nervous system. Some herbalists refer to ashwagandha as Indian ginseng, since it is used in traditional Indian medicine in the same way that ginseng is used in traditional Chinese medicine.
Peppermint
Peppermint has a long history as a digestive aid and as a treatment for the symptoms of cough, colds, and fever. The German Commission E approved for spastic complaints of the gastrointestinal tract as well as for the gallbladder and bile ducts.
Nettle
Nettle has been used for fighting oxidative stress, reducing pain and inflammation, relieving urinary tract infection, improving digestion, improving kidney health, and reducing allergic reactions. Nettle has a powerful detox effect due to its diuretic properties and its ability to flush out toxins from the body.
Brewing guide: 1 teaspoon per cup of boiling water for 5-10 minutes. 1-5 cups per day depending on the health condition.
Precautions: Pregnant women, women who wish to become pregnant, breastfeeding women, and people taking medication are advised to have medical professionals' advice before drinking tea. Stop drinking tea if you experience negative side effects and seek medical advice.
Information on the traditional uses and properties of herbs are provided on this site is for educational use only, and is not intended as medical advice. If you have any serious health concerns, you should always check with your health care practitioner before self-administering herbs.