0 item(s) in your cart
| Cart... | Product | Price | Quantity | Subtotal | |
| --- | --- | --- | --- | --- | --- |
Continue Shopping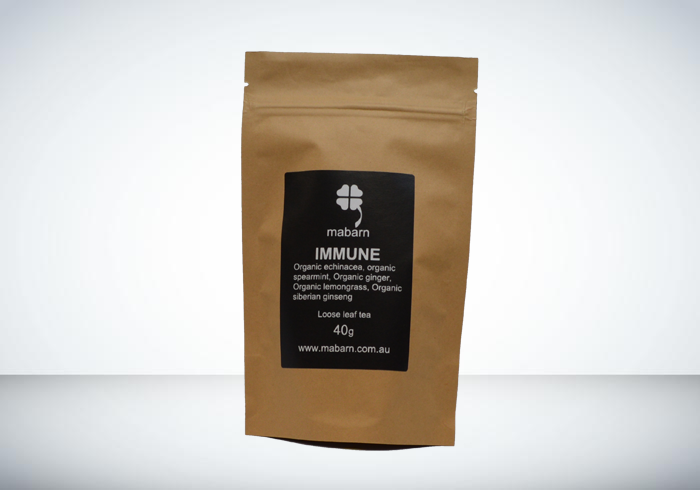 IMMUNE 40g
($10 AUD
+ Postage $15 AUD)
Immune tea blend is designed to help with immune boosting.

Ingredients: organic echinacea, organic spearmint, organic ginger, organic lemongrass, organic Siberian ginseng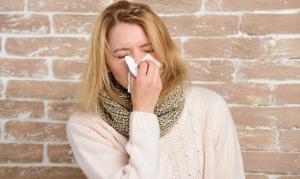 Enjoy flat rate postage

Educational information of ingredients
Echinacea
Echinacea is used extensively to boost the immune system, treat colds and flu, fight infection, help speed wound healing, and reduce inflammation. Native Americans used this herb for burns, swelling of the lymph nodes, and insect bites.
Spearmint
Spearmint has antibacterial properties, respiratory health, digestion, and hormonal balance. As its anti-androgenic effects, spearmint may help with acne.
Ginger
Ginger has been used to promote cleansing of the body through perspiration, to calm nausea, and to stimulate the appetite. It also has been used as an expectorant and an astringent. The German Commission E has approved it for loss of appetite, travel sickness, and dyspeptic complaints.
Lemongrass
Lemongrass has been used for detox, anemia, insomnia, pain relief, and immune boost.
Siberian ginseng
Siberian ginseng has been used as a tonic to invigorate and fortify the body against fatigue. Chinese medicine used it for kidney pain, urine retention, erectile dystfunction, sleep disturbances, loss of appetite, pain and hip weakness, and boosting the immune system.
Brewing guide: 1 teaspoon per cup of boiling water for 5-10 minutes. 1-5 cups per day depending on the health condition.
Precautions: Pregnant women, women who wish to become pregnant, breastfeeding women, and people taking medication are advised to have medical professionals' advice before drinking tea. Stop drinking tea if you experience negative side effects and seek medical advice.
Information on the traditional uses and properties of herbs are provided on this site is for educational use only, and is not intended as medical advice. If you have any serious health concerns, you should always check with your health care practitioner before self-administering herbs.